Race Officers

John and Linda Parrish will be the Race Officers for the 2018 Port Nicholson Regatta.
Racing and Social Programme Overview
Racing and Social Programme Overview
Date
Racing
NB: Time indicates first warning signal
Onshore and Social
NB: Times indicative

Thursday 22nd February
1600-1800hrs – Registration
1830hrs – Briefing
1900hrs – Opening Dinner with Guest Speaker (Rod Davis) – Tickets Limited
Friday 23rd February
1040hrs – Opening Invitation Race (Mark Foy Start) Pursuit Race with sponsors and invited guests on board
1355hrs – Afternoon sprint racing
0930hrs – Briefing with Skippers and Guests for the Invitation Race
1200-1700hrs – Clyde Quay Entertainment 1700hrs – Dinner available (see below)
1800hrs – Day One Race Results
1900hrs – North Sails Topical Update
Saturday 24th February
0925hrs – First race starts at RPNYC
1000-1700hrs – Clyde Quay Entertainment
1700hrs – SOUP Race
1700hrs – Dinner available (see below)
1800hrs – Race Day Two Results
2000hrs – Regatta Party
Sunday 25th February
0955hrs – First race
1600hrs – Prize Giving (asap after Racing)
Note: Times are indicative only, subject to change.


Regatta Opening Dinner and Guest Speaker
The Port Nicholson Regatta includes an inaugural Regatta Dinner, with special guest speaker Rod Davis. The Regatta Dinner is on Thursday 22 February, following the Briefing. The formal dinner includes a 3 course meal (entree, main and dessert), and Rod Davis will join us to share his unique insights and experience about the 2017 America's Cup win in Bermuda and the long path to redemption.
Divisions
The following divisions have been proposed, subject to entries:
Divisons 1 – 3
Young 88
E5.9
Trailer Yachts
Harbour (Non Spinnaker)
Prizes and Trophies
Prizes will be given for first, second, and third in each division on General Handicap, PHRF and/or Class Championship (if applicable). Trophies that are up for contest are:
The Ross Telford Memorial Trophy awarded to the Port Nicholson Regatta Champion
The Roger Land Trophy awarded to the Young 88 Class Champion
The Port Nicholson Regatta will introduce for 2018 a prize for the Best Female Helm.

Invitation Race (Friday)

This year the Port Nicholson Regatta is delighted to host an Invitation Race, and provide an opportunity for the fleet to introduce our non-sailing sponsors, guests and supporters to yacht racing and participate more directly in the Regatta which their support makes possible. The Race is scheduled for Friday morning. Further information about Entry and Sailing Instructions will be provided after Entries close.
North Sails Topical Update (Friday)

On Friday evening staff from North Sails will present a short update on topical events in the world of sailing.
SOUP Race (Saturday)

On Saturday afternoon there will be the inaugural SOUP Race, with invitations to all Boats to participate… stay tuned to find out exactly what that will involve! It is sure to be no less ridiculous than it sounds.
Classic Harbour Race (Sunday)
This is a harbour race for a non-spinnaker fleet to be run on Sunday 25th February. Enter here.
Saturday Night Regatta Party: Psicodelico

The Saturday night Regatta Party is presented with a theme as unusual and varied as you wish. Come along with whatever interpretation you have – no charge. DJ Dunk tha Funk and lighting by Inlucem will ensure a fantastic night.
If you're feeling particularly adventurous, the Costume Cave at 270 Wakefield Street (near New World) will provide a 10% discount on hires over $25 when you disclose the special secret code word REGATTA – closes 7pm Thursday and 6pm Friday.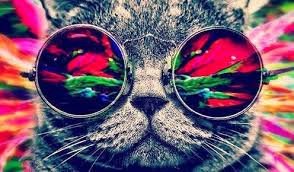 Clyde Quay Entertainment
In addition to the fantastic racing programme, RPNYC and Wellington Ocean Sports (located next to Freyberg Pool) will make equipment such as Stand Up Paddle boards, Optimists, and radio controlled model yachts available for use. This is sure to provide some post-race amusement for skippers and crew!
Breakfast, Lunch, and Dinner
Dinner this year features Black and Gold offering two fresh approaches to buffet dinning for Friday and Saturday, which will include vegetarian and gluten-free offerings as well. Order dinner here. Pre-order your dinner for $16 or cash sales on the night for $20 (subject to availability).Presales close 9:00 PM, Wednesday 21 February.
Breakfast will be available in the Club Wardroom each morning from 7:30am.
The Bar

The Wardroom bar will be open from 3pm Friday and Saturday, and from 2pm on Sunday.
Accommodation
Accor Hotels have generously extended preferential pricing options to all visitors participating in the Port Nicholson Regatta. This offer extends to a range of hotels and more more details are available here.
Sail Repairs

North Sails Wellington / Seaview Sails will be available all weekend for sail repairs. Todd Olson will run a pickup and drop off service each afternoon / morning. If you need to get sails in for repair, text your boat name and details to Todd (021 612 004) and he will let you know what time to drop off your sail to the ute in Chaffers Marina Car Park. Look for the North Sails flag.
Marina Berths
Visiting yachts requiring marina berths are encouraged to make enquiries and bookings as early as possible. Local marinas are: Chaffers Marina  |  Evans Bay Marina   |   Seaview Marina